all information in A Practical Guide To… is presented as valid information, but combines real photography with fake, farcical information and facts. All pages of Mycology: Chapter 1 were inspired by my wild mushroom identification photography series. I have been photographing and cataloguing fungi species in the mid-atlantic region for about 3 years. Fungi identification is an amateur passion project of mine where I am mostly utilizing google and online forums as references, so it seemed a good place to apply tongue-in-cheek fake facts to my photography. Here are some of the actual documentations that inspired this collaborative book chapter.
Clavicorona pyxidata
crown-tipped coral mushroom
*Laetiporus gilbertsonii
*I'm still not certain about this idenitification but it looks like a sulfur-shelf mushroom (Laetiporus gilbertsonii).
Auricularia auricula-judae
wood ear or tree ear mushroom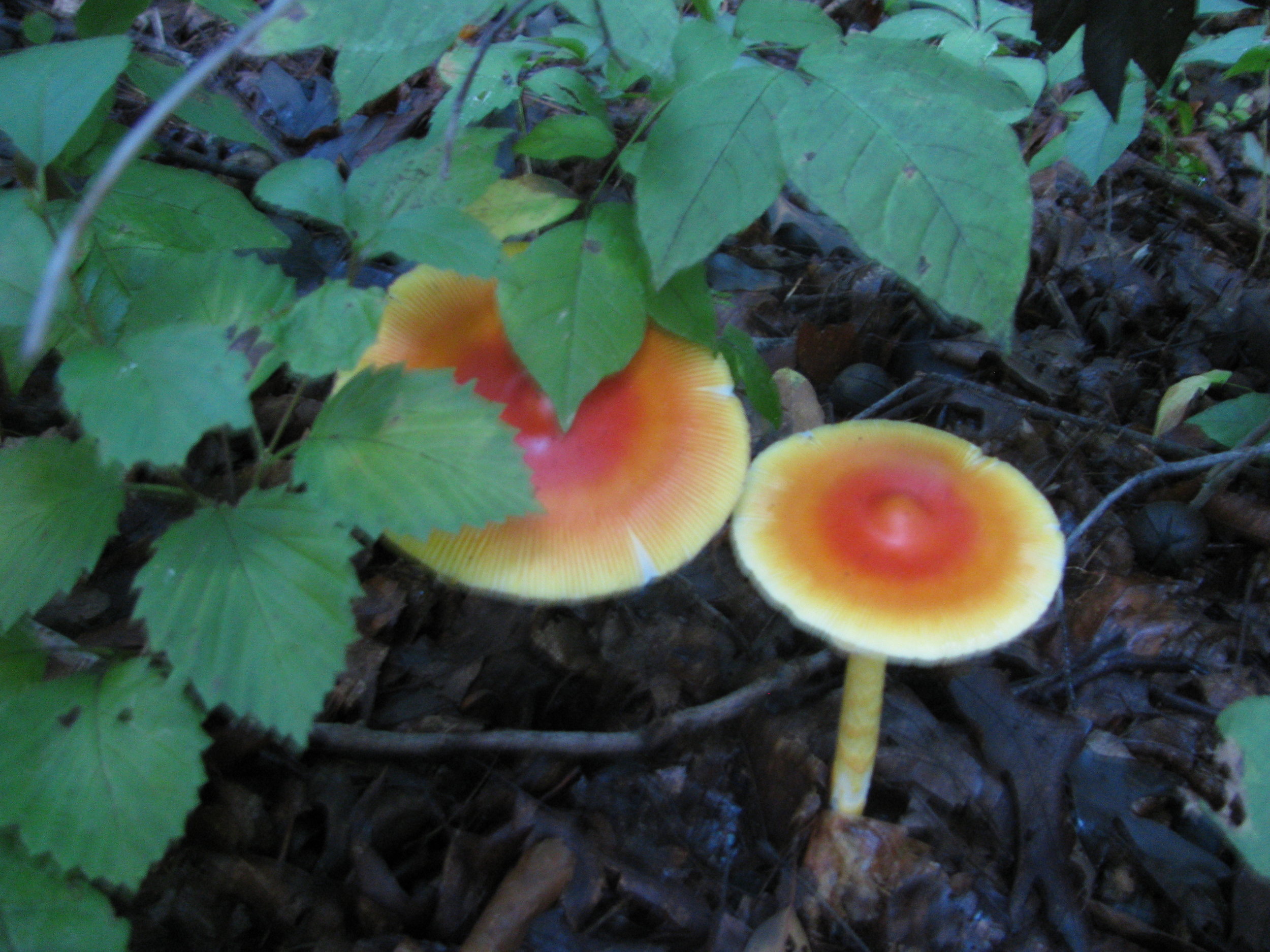 *unidentified
looks almost like a false death cap mushroom, but it lacks the rounded cap that usually is associated with that species. This one has a flatter and very highly textured cap that is cream colored rather than off-white or green-white.
Laetiporus sulphureus
sulpher shelf mushroom, chicken of the woods